A further step towards the commencement of Croydon's £1.4billion retail development has been achieved following the delivery of formal notices to affected premises under the Compulsory Purchase Order (CPO).
This week Croydon Council issued notices to landowners and other affected parties that the CPO process was to begin, which enables the land acquisition process to complete and secures the rights needed for construction of the new development.  This then allows the Croydon Partnership, the joint venture between Unibail-Rodamco-Westfield and Hammerson which is developing the project, to take possession of the site during 2019. The anticipated centre opening is 2023.
While the council is leading the CPO process, the Croydon Partnership is funding all fees and purchase costs.
The council and the Croydon Partnership will work together to ensure the town centre stays open for business in the run-up to and during construction.
The Croydon Partnership's plans will provide Croydon with a new flagship destination comprising more than 300 shops, restaurants, cafes and leisure facilities including a multi-screen cinema complex and around 1,000 new homes.  A brand new John Lewis department store with a Waitrose supermarket and a new Marks & Spencer have already been announced as anchor retailers.
It is anticipated the new development will create 7,000 new jobs in Croydon's town centre and is part of Croydon's wider regeneration plans which will see the delivery of over 10,400 new homes, new transport and public realm infrastructure and a £30m refurbishment of the Fairfield Hall into a 21st century cultural hub.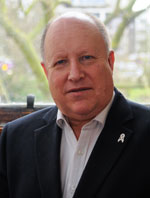 "This is a big moment for Croydon and a key milestone for this project. As the CPO has now been implemented, developers can now start the process of submitting applications for the detailed design of the centre ahead of starting on site and beginning demolition. Work will then commence on constructing a state-of-the-art shopping destination that not only Croydon, but London as well, will be proud of.
"A lot of hard work has been taking place to get to this point and there is still a lot of hard work to go but it's great to see the Croydon Partnership continuing to commit to the development and I look forward to seeing work start on site as well as the end result."
Councillor Tony Newman, leader of the council
Steve Yewman, Development Director, Unibail-Rodamco-Westfield, said: "Securing all of the land and interests needed for the scheme is an essential part of the process that will lead to the redevelopment of the Whitgift Centre. The redevelopment will deliver 7,000 new jobs for the people of Croydon and is a critical part of the wider redevelopment plans for the town centre."
Carolyn Kenney, Project Director, Retail Development, Hammerson, said: "We are also working hard to ensure that a significant retail offer is maintained throughout the construction period by seeking short and long-term solutions for businesses that would like to stay in the town centre; such as relocations to Centrale or other locations in the town. Ahead of start on site, our main focus over the coming months will be progressing the detailed design work and continuing discussions with retailers."