Croydon Council projects have been shortlisted for national awards after making a positive difference to residents' lives in a host of different ways.
Initiatives to help children make positive life choices, tackle knife crime, support businesses, promote good health and offer early intervention to support residents have all been shortlisted for the Local Government Chronicle (LGC) awards.
The annual awards celebrate the best work of local authorities across the country, with a final winner being selected in March 2019.
The short-listed projects and the categories are:
Choose your Future for Campaign of the Year
With concerns about youth violence rising across the capital, Croydon Council wanted to unite the borough, give young people a voice and help bring about positive change. We wanted a true partnership approach, to show young people they are Croydon's top priority. Still in its infancy, the campaign is growing but Croydon has seen 13% drop in knife crime and secured support from more than 100 organisations while engaging more than 3,000 young people.
Gateway Approach for Business Transformation
The Gateway service focusses on preventing households from experiencing crisis and relying on statutory services. A preventative, multidisciplinary, and outcome focussed response helps people achieve long-lasting solutions. People are signposted to support or self-help to help achieve better outcomes by tackling the source of issues rather than symptoms.
Croydon Means Business for Driving Growth
Croydon's strength comes from partnerships with local business, voluntary, community organisations and both the London and Coast 2 Capital LEP. Successes include Fairfield Halls and College Green – a housing, leisure and retail offer; Connected Croydon – a town centre improvement scheme; and Thornton Heath High Street Regeneration Programme – a range of district centre improvements.
One Croydon Alliance for Health & Social Care
The One Croydon Alliance is formed of many different health partners who have signed a 10-year agreement with the ambition to become an Integrated Care System delivering health and social care for the whole of Croydon. The Alliance is transforming the way services are delivered. The early changes include the creation of integrated community networks, supporting multi-agency working at a local level and LIFE (Living Independent for Everyone), a reablement and rehabilitation team.
Enough is enough (knife crime) BAME Forum & Community Fund for Community Involvement
The Croydon BME Forum sought funding to continue work around Enough is Enough. This was the culmination of a series of community conversations. Residents came together to create a three-point plan to combat knife crime. The forum bid for funding through the London Community Foundation to create the Community Connectors project; working with five voluntary and community organisations supporting young people engaged with the criminal justice system.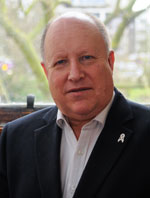 "Our dedicated council staff work tirelessly to make Croydon a better place to live, work and visit, so it's great their achievements are being recognised by these national awards.
"To have five entries shortlisted among the best in the country is an honour and it shows the excellent work that staff do for our residents. I wish teams from all our entries the best of luck."
Councillor Tony Newman, leader of the council