Croydon's businesses most impacted by ongoing Covid-19 uncertainty are to benefit from further financial support following swift action by Croydon Council to prioritise government funding to help them.
Pubs, clubs, restaurants and entertainment venues that make up Croydon's night-time and evening economy, will receive further funding from a package of support which provides much-needed cash to businesses, protecting thousands of local jobs. Venues that provide workspace opportunities will also be eligible for extra support.
The funding is part of the £2.67m top-up grant the council received from government to support local businesses. Croydon Council has taken immediate action to review and reallocate funds in light of the current situation with Covid-19.
£800,000 worth of evening and night-time economy grants of up to £5k will be paid directly to businesses who received funding in the last round. Any venues who open in the evening and have not previously received a grant will be able to apply for the new hardship grant.
Workspace providers can apply for up to £20,000 from £200,000 of grant funding which will be allocated on a first-come first-served basis. To avoid any delay on applications, venues must provide all information and evidence needed within the online form.
Local businesses can also now apply to the Mayor of London's Back to Business Fund which will see £200,000 worth of innovation grants going to Croydon businesses who can receive match funding for their creative ideas.
Support for Croydon's small businesses is available through a partnership with the Federation of Small Businesses (FSB) and Croydon Chamber of Commerce to provide free membership for any legal and/or HR support they may need.
On Monday, Croydon Council had called on the Chancellor Rishi Sunak MP to urgently increase support for the borough's businesses, and welcomed the package announced by government yesterday.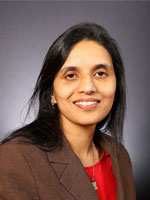 "The ongoing uncertainty facing our businesses and economy is devastating. By reprioritising this funding we are responding to this emergency right now, but we know it's not enough and our businesses will need more to survive. We have taken local action and asked government to urgently to support businesses. We welcome yesterday's announcement and now await full details.
"Supporting our local businesses is a priority for the council and we ask you make it one too – please shop with them when you can and encourage others to love Croydon, shop local."
Councillor Manju Shahul-Hameed, cabinet member for communities, safety and business recovery
Matthew Sims, chief executive Croydon Business Improvement District (BID) said: "This emergency response is so important for our businesses to provide some level of support and to protect local jobs. However, what is clear is that far more is needed to support our businesses, particularly those in the hospitality and leisure sectors and we will continue to lobby central government to assist our business community in their time of need."