Architecture, regeneration, design and construction professionals will shortly be offering guidance and expertise on key developments coming forward in Croydon through its new independent place review panel.
The panel, established by the council, will ensure that Croydon's increasing popularity as a development location will continue to be shaped by its commitment to delivering quality design and placemaking throughout all aspects of the built environment including public realm, infrastructure and buildings.
The 22 multi-disciplinary and high calibre panellists with expertise in architecture, planning, landscape architecture, urban design conservation, engineering, placemaking and culture, will complement the services already provided by the council's award-winning spatial planning and development management teams.
There will be one review day every month, with each review panel consisting of one chair and five panellists. The inaugural review will take place later this month. The chairs of the panel are Angela Brady of Brady Mallalieu, Neil Deely of Metropolitan Workshop and Oliver Richards of Orms and the panellists consist of:
• Hiro Aso (Gensler, Head of Transport and Infrastructure)
• David Bickle (Victoria & Albert Museum, Director of Design, Exhibitions & FuturePlan)
• Harbinder Birdi (Hawkins Brown, Partner)
• Darryl Chen (Hawkins Brown, Partner)
• Jim Coleman (Buro Happold, Head of Economics)
• Tom Coward (AOC, Founder&Director)
• Russell Curtis (RCKa, Founding Director)
• Nick Hayhurst (Hayhurst & Co, Founding Director)
• Wayne Hemingway (Hemingway Design,. Founder)
• Donald Hyslop (Tate, Head of Regeneration & Community Partnerships)
• Barbara Kaucky (Erect Architecture, Founding Director)
• Richard Lavington (Maccreanor Lavington Architects, Founding Partner)
• Holly Lewis (We Made That, Co-founding partner)
• Laura Mazzeo (Farrells, Partner)
• Jo McCafferty (Levitt Bernstein, Director)
• Christopher McCarthy (Battle McCarthy, Managing Director)
• Tim Murphy (Waterman Infrastructure, Principle Heritage Consultant)
• Hugh Pearman (Journalist; RIBA Journal, Editor)
• Daniel Rea (Periscope, Co-Founder)
• Biljana Savic (Academy of Urbanism, Director)
• Prisca Thielmann (Maccreanor Lavington, Associate Director)
• Glynn Tully (Levitt Bernstein, Associate Director)
With an increased number of high profile development proposals being submitted in Croydon, the panel will play an important role in scrutinising and challenging design quality, to allow the borough's renaissance to fully flourish and create places that continue to attract investment and that people care about and want to spend time in.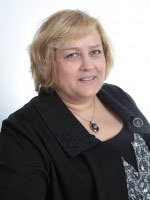 Councillor Alison Butler, deputy leader and cabinet member for homes, regeneration and planning
"I am delighted that such an exceptionally high calibre of applicants were keen to be involved in the panel. It shows that Croydon is recognised as an area of growth with opportunity for high quality development.
"The panel is made up of an exciting group of experts and their valuable knowledge will be instrumental in furthering Croydon's commitment to achieve the highest-quality architecture across the borough."
Jo Negrini, chief executive Croydon Council, added: "Good design relates to more than just architecture. The place review panel will oversee the development of the whole place with a view to improving the borough's look and feel for those living, working and visiting the borough."
Councillor Paul Scott, chair of the planning committee, said: "It is an exciting time for regeneration in Croydon and the panel's expertise will elevate the quality of new developments across the borough. I'm looking forward to the highest quality architecture and urban design coming to committee."
Angela Brady, joint panel chair, said: "Good design has the power to change our lives for the better. It should not be an add-on but must be embedded at every level of urban design from street furniture to the way buildings interact and connect with the streets and the community. As one of the new PRP chairs I look forward to working with a great team and steering proposed projects in a direction that respects quality sustainable design."