The curtain is set to rise on Fairfield Halls next week following a multi-million pound refurbishment which has restored the iconic Croydon building to its former glory.
A major Croydon Council investment has transformed the much-loved venue into a stunning new arts centre, where in partnership with the council, operators BH Live will deliver an exciting programme that celebrates Croydon's rich diversity. Together, they will create unprecedented opportunities for the community to experience and participate in the arts.
From Monday 16 September, Fairfield Halls will relaunch with a week-long series of star-studded special events, starting with the opening of the Ashcroft Playhouse by Dame Judi Dench. This will be followed by a civic opening ceremony with special guests and performances, where the council will handover the keys to BH Live.
On Wednesday 18 September, the UK's oldest chamber orchestra, London Mozart Players (LMP), will return to Fairfield Halls for a celebratory gala opening concert, marking their 70th anniversary and the 30th year as Croydon's resident orchestra.
Throughout the week, from 10am on Monday, the building will be open to the public during the day, with a programme of free entertainment in the Arnhem Foyer. This includes a free lunchtime community choir session, Croydon's Windrush exhibition, and a series of tours with the opportunity to see the building. The tours will continue into Open House Weekend 21-22 September.
Highlights in autumn include the Dance Umbrella Takeover, in partnership with the council and London's leading contemporary dance festival. Angela's Ashes – The Musical will have its London premier. The much-loved pantomime returns with Cinderella starring Tim Vine, Ore Oduba and Cat Sandion, while a lively programme of live music in the Recreational features Republica, and Grandmaster Flash.
Croydon Council's refurbishment of Fairfield Halls is the first phase in the development of a new cultural quarter in Croydon's town centre – a major milestone in the town's ongoing regeneration. A new £10million scheme will provide the perfect setting for the revamped venue with a new public space, landscaping to The Queens Gardens and route from East Croydon. The design team for this project is set to be revealed later this week.
The £42m refurbishment of the Halls has been funded by development value from surrounding land, alongside contributions from the Coast to Capital LEP and the Mayor of London's Creative Enterprise Zone scheme. The award-winning project was delivered by Brick by Brick, the development company established by the council, who led a multidisciplinary project team including MICA Architects and Gleeds.
Spaces at the venue include the world-class Phoenix Concert Hall, Ashcroft Playhouse, Arnhem Foyer and new spaces including The Recreational, Savvy and Talawa studios and the John Whitgift Community Cube.
New companies-in-residence, the UK's premiere black theatre company, Talawa and inclusive Savvy Theatre Company, will join resident orchestra LMP, and orchestras-in-partnership the Royal Philharmonic Orchestra and Chineke! Orchestra to offer a diverse mix of entertainment that is truly reflective of Croydon's community.
For the first time, Fairfield Halls will be a production centre where new work is created, with education at its core. Through initiatives such as the council-led cultural internships programme, the Yamaha Music School and the Phoenix Academy, Fairfield is committed to training the next generations of musicians, actors and theatre leaders, while offering opportunities to all through outreach work.
A year-round programme of free entertainment in the foyer, funded by the new business lounge, will ensure Fairfield Halls is accessible, open and inspiring to all.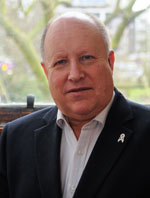 "Fairfield Halls has long held a special place in many peoples' hearts. We are delighted to have invested in this magnificent building, restoring it to its former glory but most importantly, to have created an arts centre that reflects and delivers for our wonderfully diverse community. We look forward to working with BH Live and the companies-in-residence throughout this exciting new chapter of Fairfield's history."
Councillor Tony Newman, Leader of Croydon Council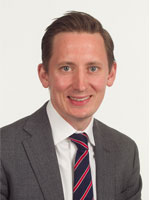 "The new Fairfield Halls will bring a wealth of opportunities to our local community as well as putting Croydon back on the map for live music and entertainment. Our borough is brimming with talent and this fantastic venue will provide a platform for aspiring local artists, as we continue to develop as Croydon Music City. With companies like Savvy, Talawa and LMP producing new work, while offering training and education, our new arts centre is going to make a huge difference to culture in Croydon."
Councillor Oliver Lewis, cabinet member for culture, leisure and sport
BH Live's Venue and Artistic Director for Fairfield Halls, Neil Chandler added, "Since we were appointed operators of this cherished venue two years ago we have been focusing on understanding what the local community wants and how we can meet those expectations. Our varied event, entertainment, community and educational programme coupled with our resident companies, local associations and welcoming new event spaces is the result of that collaboration with our partners, Croydon's residents and its wider community. We can't wait to open its doors and begin delivering what this venue was created to do; to deliver cultural opportunities, enjoyment and benefit for all."
Colm Lacey, CEO of Brick by Brick, said: "We're delighted to have completed this wonderful, complex project on behalf of the council. Fairfield Halls is an incredible cultural resource and a beautiful example of mid-century performance venue. Our award-winning refurbishment returns the building to its original design intent and includes a number of sensitive additions to help the venue thrive into the future. We look forward to continuing our ongoing regeneration of the College Green area, creating a new cultural focus for the town centre."
Stuart Cade, director at MICA, said: "MICA is proud to have led the transformation of the Fairfield Halls to enhance the status of this nationally significant 1960s venue in the centre of Croydon. Our work has delivered new performance spaces and facilities, intelligent remodelling, technical upgrades and extensive conservation work to equip the celebrated concert hall, theatre and accompanying creative spaces for performances and audiences over the next 50 years."
To see the full programme of events at Fairfield Halls and book tickets visit fairfield.co.uk.