A Croydon Council-funded course that helps disabled entrepreneurs launch their own businesses celebrated its first graduations on Tuesday.
The 15 adults, who have a range of disabilities including autism, physical, sensory and mental health needs, received two months' coaching at the Self-Supported Employment Academy (SSEA) on everything from finance and marketing to developing a business plan.
Around 25 people, including the Mayor of Croydon, Councillor Toni Letts, gathered at a certificate presentation event to celebrate SSEA's first graduates, whose enterprises including a florist's, a haulage firm, a wedding consultancy and a business making dolls that improve communication skills among children with autism.
Croydon Council funded the £2,000 per person course, which was held at Croydon's central library in Katharine Street for people with disabilities who had no previous business experience, through its social care direct payments scheme.
The entrepreneurs will continue to receive mentoring advice over the coming year from Progression People, a coaching company based in Croydon. The SSEA is different to similar courses that do not provide this kind of ongoing support after the sessions end.
The academy is the result of a partnership between Croydon Council, Tree Shepherd, which advises entrepreneurs on their business development, and Status Employment, a supported employment service that helps disabled jobseekers. Also at the event were civil servants from the Department for Work and Pensions, who are researching related examples of good practice nationwide.
Council officers are now going through the process of applying for funding to run another two courses next year.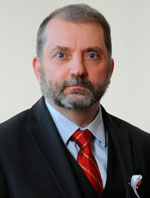 Councillor Mark Watson, cabinet member for economy and jobs
"Thanks to our course partners' tailored coaching and ongoing advice, these graduates have the skills and support to really kickstart their business dreams. This course is hopefully the first of many, and I urge anyone else with disabilities and a big business idea to get in touch with us."
Robert Elston, chief executive of Status Employment, said: "I am really pleased as I have believed for a long time that disabled people can be entrepreneurs given the right support, and Croydon Council have also backed my belief."
Tree Shepherd, chief executive officer Colin Crooks said: "We are immensely proud to be a partner in this groundbreaking initiative to support disabled people develop their dream."
If you are interested in attending a future SSEA course or want more information about eligibility, email emma.shepherd@croydon.gov.uk