A trove of films, photographs, art and artefacts revealed from the borough's archive and museum collections will be available to view online and on social media from next Friday under the Museum of Croydon's 75th anniversary celebration of VE Day.
After almost six years of war with Germany, Victory in Europe was declared on 8 May 1945, and the borough archivist and staff from the Museum of Croydon will celebrate 75 years since this historic landmark on Friday 8 May with an online programme via the museum's website via: https://museumofcroydon.com/events/vedaycelebrations
The event will also be available via the museum's Twitter and Facebook page, plus via the council's own Your Croydon social media accounts.
The online event, which will run from 11am to 1pm on Friday 8 May, includes:
• Two films charting Croydon's wartime life in general and VE Day itself
• An exhibition including works from Croydon Art Collection by artists such as Norman Partridge's Croydon Courageous, a war memorial from the Second World War and illustrations by John Harris Valda
• A question and answer session on Twitter where residents can find out about what Croydon people did, ate and even wore on VE Day 1945
• An online handling session of wartime artefacts
• A recording of events in 1945 from the official history of the Second World War edited by the-then chief librarian W.C. Berwick Sayers, which included a VE Day thanksgiving event on the Croydon town hall steps
The Museum of Croydon has been a partner in the National Lottery Heritage Fund's Home Front project which has remastered historic footage of Croydon during the Second World War and recorded wartime childhood memories narrated by Croydon residents to create a nine-minute feature called Home Front Croydon. This film includes scenes of recognisable Croydon backdrops such as Surrey Street market, trams in North End and the town hall.
The online event will end with the première of a new five-minute film focussing on VE Day itself. The Museum of Croydon worked alongside other London boroughs including Merton, Camden, Kingston, Hounslow and Ealing to provide memories of this day 75 years ago.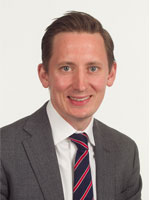 "VE Day was a landmark in not just Britain's history but in the lives of ordinary people across this borough, so I'm very proud of our Museum of Croydon experts for creating such a vivid and local online event to celebrate this 75th anniversary.
"Although Covid-19 means no-one will be able to celebrate this VE Day with street parties or public events, I hope having this exhibition online means a wider, modern Croydon audience can experience and appreciate the 75-year-old personal wartime stories and mementoes that made this day so special."
Councillor Oliver Lewis, cabinet member for culture, leisure and sport
For more information, visit the Museum of Croydon website.
The Museum of Croydon online event is part of a nationwide series of commemoration and celebration events, including the Royal British Legion organising both a two-minute silence in the morning and singalong in the evening. For more information, visit the RBL website.