The council budget 2019/20

Our financial challenge
We now receive 76% less Government funding than we did in 2010 – and the cuts are set to continue. By 2022, we estimate we will have £20 million less than we need to run your services.
We have already taken some difficult decisions to protect services from being cut – saving £200million.
We have also introduced new and innovative ways of delivering vital services where they are needed most, using early intervention and prevention to help people more quickly and effectively.
We remain committed to investing in services that look after those who need it most, which is why part of your council tax rise will go on adult social care. Overall, more than two-thirds of the council tax income we receive from you goes towards supporting elderly and vulnerable residents.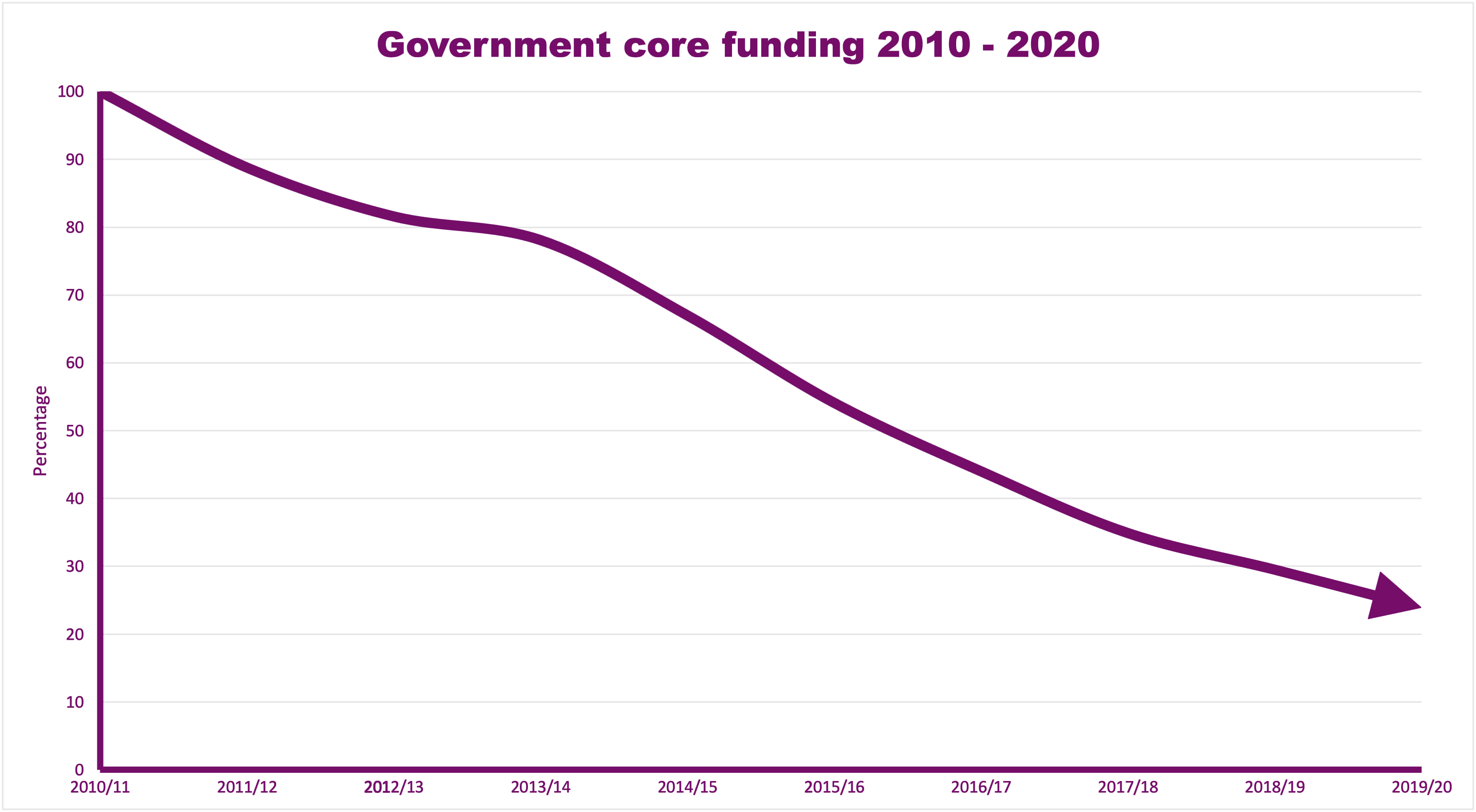 Council tax for 2019/20
At the Full Council meeting on 4 March, Croydon councillors agreed to increase council tax by 4.88% overall. This means households in an average (Band D) property will pay an extra £1.54 per week. This rise includes 51p a week which goes direct to the Greater London Authority (GLA), which is responsible for funding the Metropolitan Police, the capital's fire brigade and Transport for London.
Delivering for Croydon, delivering for us
Next steps
This council tax rise means we can continue delivering the services that matter to you – caring for the elderly, supporting children and families, running your libraries and keeping your streets safe and clean.
Your council tax also helps us deliver major council investments that will benefit generations to come, such as the Legacy Youth Zone launching in July , the revamped Fairfield Halls set to reopen in September, and providing affordable homes for local people.
Delivering for Croydon means delivering for local people – you can see some residents' stories here.
Where does the council's money come from?
Income from charged services
Local share of business rates
Grant Funding for Public Health
How the council spends your money
Schools and education services
Supporting children and families
Improving health and wellbeing
Highways maintenance and improvements