Everyone can do something to support young people.
#Chooseyourfuture unites Croydon against serious youth violence and supports young people to make positive choices and be successful.
In this short film, young people share why they are supporting the campaign.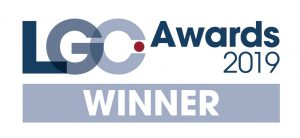 The campaign won Campaign of the Year at the Local Government Chronicle Awards 2019.
You can choose to be part of this as a supporter and partner.
See some of the positive choices young Croydoners are making here – My Choice
Why the campaign is important?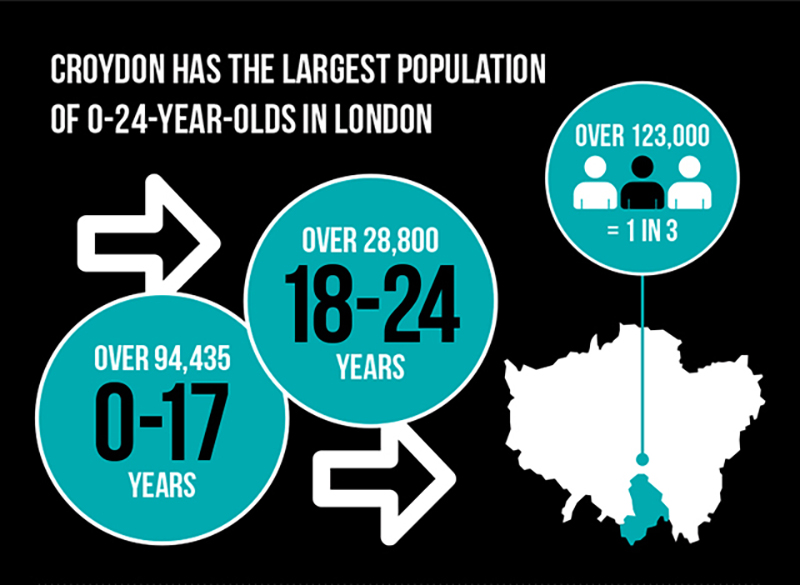 Croydon has more young people than any other London borough
Croydon has had an increasing number of knife crime incidents. While the vast majority of young people are not involved in youth violence, there are very real fears and challenges for some young people. This infographic shows you some of the facts and figures as of November 2017.
1 in 3 of the total population is under 25. More than 94,000 0-17 year olds and 28,800 18-24 year olds live here.
Young people are clearly the future of the borough and each one has the potential to make Croydon an even better place to be. They are also part of the solution to youth violence.
Help us promote and celebrate the positive choices available to Croydon's young people.
Give a young person a chance
Young people tell us they need a chance to become the employees and entrepreneurs that Croydon needs. And there are many opportunities ahead due to the £5.25bn regeneration of the town centre and the resulting growth in employment, training and apprenticeships.
Can your business or organisation offer volunteering, apprenticeships or paid work to young people in Croydon? 
Register now with www.croydonworks.co.uk/employers to get information, guidance and support to help young people into the world of work.
Can you offer career mentoring such as speaking at school careers events?
EPIC (Employment Pathways In Croydon) is here to bridge the gap between schools and businesses. We can put your business in touch with bright, enthusiastic young people in the borough who are excited about discovering new career opportunities. 
Visit www.croydon.gov.uk/EPIC to find out more.
In this short film, young people say what business and employers can do to help them.
Posters
Download, print and put up our posters.