Feeling well emotionally helps you enjoy life, achieve your goals and be the person you want to be. So looking after your mental health is as important as looking after your physical health.
It's not unusual to feel anxious or stressed. Remember to look after yourself, look out for others, and get help if you need it.
Find local organisations below who can help and support you.
Mental Health Matters
World Mental Health Day takes place each year on 10th October to raise awareness of mental health issues and advocate against social stigma. 70% of children and young people who experience a mental health problem did not get appropriate help early on.
Your emotional wellbeing is just as important as your physical health. Good mental health can help you to develop the resilience you need to cope with life's challenges.
Get help
If you are struggling, find someone to talk to. There is support in Croydon, whether you want to talk to someone face-to-face or seek help online. You don't have to be overwhelmed. These are some of the services that can help you, or someone you know, worry less and enjoy life more. For a fuller list of local organisations visit the Help & opportunities section.
HIV Testing Week in November
It's better to know your HIV status so that you can receive early or effective treatment, live a longer, healthier life and reduce the risk of passing on the virus to others.
You can get a quick and painless HIV finger-prick test in Croydon throughout the year and you'll get your result in minutes! During HIV Testing Week in November, there are additional testing sites in a number of community venues.
Find the testing week venue times and locations here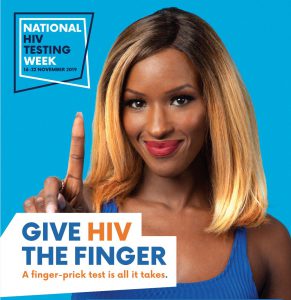 Croydon Drop In offers counselling to young people aged 11-25.
Tel: 020 8680 0404
Website: croydondropin.org.uk

Exam stress? Difficulty coping? Not Fitting In? Croydon Talking Therapies is a FREE, confidential NHS service to help you.
Telephone: 020 3228 4040
Email: croydoniapt@slam.nhs.uk
Website: search 'Croydon talking therapies'
Ment4 offers one-to-one specialist mentoring for 12 to 17 year olds in Croydon and helps them achieve their goals.