In response to the current Covid-19 pandemic, new temporary schemes that further reduce traffic, allowing residents to make better use of quieter roads are to be introduced across Croydon.
The temporary schemes, some of which are being implemented this week, aim to reduce rat running in residential roads, improve road safety and better facilitate social distancing.
As part of the new initiative, temporary road closures will be put in place to stop through traffic on certain routes across the borough, to help make it safer for those walking and cycling.
From today, notices will be going up on selected roads, warning motorist and residents of the temporary road closures, which will last for 21 days. Road markings will be used to create a turning circle at the bottom of affected roads, enabling access to be maintained for residents and for any essential journeys.
The first closures will be introduced on the following roads on Sunday 3 May:
Holmesdale Road at the junction with Park Road (stadium side)
Dalmally Road at the junction with Blackhorse Lane
Elmers Road at the junction with Blackhorse Lane
Lancaster Road at the junction with Southern Avenue
Woodvale Avenue at the junction with Avenue Road
A second scheme to be trialled as part of the initiative will see residents living on quiet residential roads able to apply for a section of their road to temporarily close for an hour or two a day, to create a safe space to exercise in. From Monday 4 May, residents will be able to put forward their road to be considered for the Exercise Street pilot by emailing the council's highways team.
If approved, volunteer residents would become responsible for closing their section of road for a couple of hours a day to give neighbours a chance to use the space safe from traffic during lockdown.
To further aid residents in social distancing during lockdown, parking is set to be suspended outside some shops in the borough's district centres to enable barriers to be installed to increase space for queuing shoppers and pedestrians.
The first barriers are being installed outside Tesco Express on Portland Road, South Norwood, and between numbers 61 and 87 and 243 and 257 on London Road, Broad Green.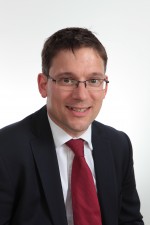 "We are responding to growing concern that since lockdown began vehicle speeds have increased on certain routes around Croydon and these temporary low traffic initiatives will help create safer spaces for residents walking and cycling near their homes.
"The Exercise Street pilot will provide residents with a new space to safely exercise in, whilst the measures in our district centres will make social distancing easier by reallocating parking spaces to create more space for pedestrians."
Councillor Stuart King, cabinet lead for environment and transport
The final initiative within the pilot will see a 20mph speed limit introduced on London Road and a new temporary cycle lane installed to improve road safety and encourage more essential journeys to be made by bicycle.
Councillor King, added: "At this challenging time, residents must continue to follow social distancing guidelines and temporarily widening footpaths will make it easier for pedestrians and shoppers to safely share the space outside shops.
"Although only essential journeys can be made during this time, it's important we maintain road safety for those who have to travel and the reduced speed limit and new cycle lane on London Road will, we hope, contribute to this."
The schemes will be reviewed and monitored for the duration of lockdown and any that prove particularly successful may be considered for permanent implementation once the coronavirus restrictions are lifted.
Go online for more information or email highwayimprovements@croydon.gov.uk to suggest your road as an Exercise Street.