Thousands of children and young people in receipt of free school meals will be able to access free activity clubs with healthy hot meals over the Christmas break.
The council has distributed around £300,000 in government funding to more than 60 local organisations to deliver Croydon's Holiday Activities and Food (HAF) programme.
Children and young people aged 4 to 16-years-old who receive benefits-related free school meals can sign up now to enjoy a huge range of clubs in their local community.
With a variety of activities and healthy food on offer, these clubs will provide warm safe spaces for young people during the day. This is especially important at a time when some families might be feeling the effects of cost of living rises.
Croydon aims to replicate the success of its summer programme, with over 11,000 daily spaces offered to children across the borough during the upcoming two-week holiday period. The latest round of projects includes an increased focus on working with organisations which are already established in their local communities.
The HAF programme is part of the council's continued commitment to making sure that young people are able to access nutritious hot meals outside of term time while staying active and being involved in fun activities. The scheme is carried out with funding from the Department for Education.
Parents and carers wishing to take advantage of the programme can find local clubs on the council's directory and contact them to book spaces.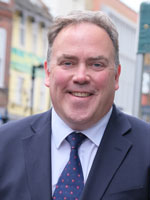 "School holidays can be really hard for some families who are already struggling. These holiday activity clubs will help ease that pressure by providing safe, warm places for young people this winter.
"Through our partnership with local voluntary and community groups we are making sure that there is a great choice of activities on offer for children and young people over the holiday period.
"I'd encourage parents and carers with eligible children to contact their local clubs and register for free spaces as soon as they're able."
Jason Perry, Executive Mayor of Croydon