Councillor Hamida Ali has tonight (22 October) been elected as the new leader of Croydon Council at an Extraordinary Full Council meeting.
Councillor Ali has served as ward member for Woodside since being elected to the council in 2014. She has held the position of cabinet member for Safer Croydon and communities since May 2016 and has led on high-profile areas of work including the establishment of the borough's pioneering Violence Reduction Network.
Her appointment as leader follows the resignation of Councillor Tony Newman earlier this month.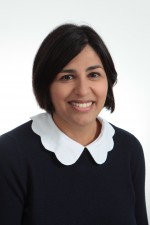 "Croydon is the most exciting and vibrant borough in London and I am deeply honoured to have been elected to lead the council at this crucial point in time.
"This is a time of unprecedented challenge for Croydon as we continue our work protecting the most vulnerable and supporting residents and businesses through the Covid-19 pandemic, as well as getting to grips with the council's significant budget challenges.
"Working with my talented new cabinet I am committed to opening up the council's decision-making process and putting our finances back on a stable footing so that we can focus on continuing to deliver high-quality services in a way that is sustainable for the future.
"It is a long road ahead but my cabinet and I are determined to provide the leadership Croydon needs to overcome the council's current challenges, support our community through Covid-19 and deliver the excellent services residents deserve."
Councillor Hamida Ali, leader of the council
At the meeting Councillor Ali also announced her new cabinet as follows:
Croydon Renewal – Councillor Stuart King
Resources and Financial Governance – Councillor Callton Young
Children, Young People and Learning – Councillor Alisa Flemming
Families, Health and Social Care – Councillor Janet Campbell
Homes and Gateway Services – Councillor Jane Avis
Communities, Safety and Resilience – Councillor David Wood
Sustainable Croydon – Councillor Muhammad Ali
Economic Recovery and Skills – Councillor Manju Shahul-Hameed
Culture and Regeneration – Councillor Oliver Lewis
Addressing this evening's council meeting Councillor Ali said: "My administration will be resolutely focused on the change we need to make as an organisation for the benefit of the borough and our residents. We will seek to be open, responsive, self-reflective and listening. And we will recognise where we have got things wrong.
"This administration will never forget the residents we are elected to serve. While we face major challenges in the coming weeks and months I believe Croydon's best days lie ahead of us and I look forward to working with the whole council over the coming years to realise them."
ENDS