Croydon entrepreneurs with disabilities are being urged to join a council-funded training course that helps turn their start-up business ideas into reality.
From 5 March, specialist recruitment consultants and council support workers will run the second Supported Self-Employment Academy (SSEA), which has already helped more than a dozen Croydon businesses get off the ground since 2017.
The 10-week SSEA course covers everything from finance and marketing to business planning, and it is free to anyone in the borough with a registered disability who has no previous experience of running their own business. Eight people, from photographers to a jeweller, have already signed up for the course, which will run on Tuesdays from 9am to 4pm at the Cherry Orchard hub in St James's Road, and there are seven more places still available.
The course is funded by Croydon Council and run by a partnership between the council's Gateway service; Tree Shepherd, which advises entrepreneurs on their business development; and Status Employment, a supported employment service that helps disabled jobseekers.
Once the course finishes, entrepreneurs will continue to receive mentoring advice over the coming year from Status Employment. The SSEA is different to similar courses that do not provide this kind of ongoing support after the sessions end.
Germaine-Amanda Doyle, from Thornton Heath, took part in the first SSEA to develop her concept of a doll that supports children with autism by using artificial intelligence and sensory technology. She has since set up her company SEN Transitions and recently won a South West London Tech Cluster competition for innovative start-ups. Germaine, who has sickle cell anaemia, urged people with disabilities to sign up because of the ongoing support offered both during and after the 10-week course.
She said: "I was nervous and thought my concept would not be taken seriously, but you've got nothing to lose by sharing your idea because this is a network of people who want to help."
Robert Elston, of Status Employment, said: "Many disabled people think that they cannot start their own enterprises; what has been shown is that candidates on the last course have proved that they can."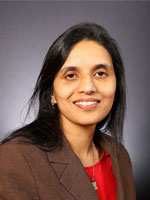 "From a florist to a motivational speaker, our Supported Self-Employment Academy has already helped more than a dozen Croydon residents with disabilities to fulfil their business goals. If you are eligible and want support to develop your own company, get in touch and we can help."
Councillor Manju Shahul-Hameed, cabinet member for economy and jobs
To sign up or for more information, email: emma.shepherd@croydon.gov.uk