From a range of grants to a variety of advice and support Croydon Council is working hard to ensure your business has a future in 2021.
There are a number of funding opportunities available for businesses affected by coronavirus – both locally in Croydon and nationally. The council has collated the different funding streams offered in an online resource which also includes useful advice and support for whatever size your business is – from the self-employed to large organisations.
You can also join 7,000 Croydon businesses and sign-up to our business newsletter for up-to-date information, including the latest support packages, from the council and government. And if you require additional support and advice then do email us at economicdevelopment@croydon.gov.uk
If your small business was forced to shut down during the second period of national restrictions then you could be eligible for a grant worth up to £10,000. Business owners have until 31 December to apply for funds from a £7.7m government-funded grant.
Croydon Council has been given the discretionary pot of money (known as the Additional Restrictions Grant) to share among firms in the borough forced to close over the 28 days from 5 November to 2 December.
Priority is being given to hospitality, non-essential retail, leisure and sports facilities, arts and entertainment, workspaces, venues and events management and personal care.
The council's website features information about which businesses are eligible for the Additional Restrictions Grant and how to apply. Awards range from £2,000 to £10,000 and are awarded on a first-come, first-served basis.
All types of organisations can apply – including limited companies, social enterprises and sole traders – but eligible businesses must have a Croydon trading address, been actively trading on 4 November before being forced to close due to the national restrictions, and have lost at least 20% of their income as a result of Covid-19.
To see if your business is eligible and to make an application click here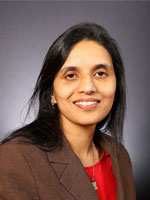 "The council is behind you and we will do all we can to help your business through these incredibly demanding times.
"If you believe you are eligible and have been affected by Covid-19, then owners of small businesses should act now and apply for the Additional Restrictions Grant by the end of the year.
"This is a grant, not a loan, so companies do not need to pay us back and it is a great opportunity to help fund rents, business mortgages or any big fixed costs and to provide a little stability so people can plan ahead for the new year."
Councillor Manju Shahul-Hameed, cabinet member for economic recovery and skills